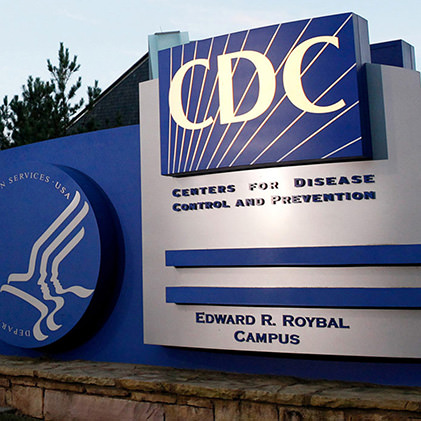 ICAN OBTAINS DOCUMENTS EVIDENCING THE CDC'S ABRUPT CHANGE IN SUPPORT FOR AUTOMATING VAERS WHICH COULD HAVE BEEN PIVOTAL IN TRACKING COVID-19 VACCINE SAFETY
ICAN, through its attorneys, has obtained documents from the U.S. Department of Health and Human Services (HHS) which evidence that the Centers for Disease Control & Prevention (CDC) purposely prevented the reporting of vaccine adverse events to the Vaccine Adverse Events Reporting System (VAERS).  The documents produced show that as of early 2007, the CDC had "strong interest and enthusiastic support for" a Harvard project intended to automate the creation and submission of reports of vaccine adverse events to VAERS.  The CDC explained that this effort to automate VAERS reporting "will constitute an important, exciting, and long-awaited advance in the field of vaccine safety."  HHS even provided $1 million in funding to Harvard researchers for this project who then created the system and tracked adverse vaccine events from 2007 to 2010. The researchers identified 35,570 reportable reactions in just 376,452 vaccine recipients (9.4%)!  They also determined that "fewer than 1% of vaccine adverse events are reported." 
After the Harvard researchers made these shocking findings, the investigators on the project explained that, "Unfortunately, there was never an opportunity to perform system performance assessments because … the CDC consultants responsible for receiving data were no longer responsive to our multiple requests to proceed with testing and evaluation."  Despite initially expressing overwhelming support and enthusiasm for this project, the CDC refused to cooperate to finalize the system after realizing that automating VAERS revealed a high rate of adverse events after vaccination. 
Had the CDC cooperated and had this project been completed and the system utilized, it could have been used and perfected for a decade prior to the administration of COVID-19 vaccines, for which an automatic, adequate surveillance system is so desperately needed.  It also could have significantly increased knowledge regarding vaccine safety, potentially preventing numerous injuries to infants, children, and adults.
In 2006, the Agency for Healthcare Research and Quality, an HHS agency, provided a $1 million grant to create a spontaneous reporting system to VAERS at Harvard Pilgrim Health Care. This system was created to address the issue of underreporting to VAERS, a problem which has been highlighted for over 30 years. The automated system would also assure reporting from a known sample size and thus convert VAERS from a passive to an active reporting system, thereby permitting more reliable conclusions to be drawn from the analysis of the VAERS database – something this country has long needed.  This automated system is needed now more than ever in light of the warp speed development and roll out of COVID-19 vaccines.  Documents obtained by ICAN's attorneys show the enthusiastic support by the CDC and other federal health agencies for this project until 2010 when the CDC fell silent and refused to continue to cooperate with Harvard.
The documents recently produced in response to ICAN's request regarding this project includes a letter of support to the Harvard investigators of the project. That letter from Dr. Robert Davis, the then Director of the Immunization Safety Office at the CDC stated, in part:
This letter confirms the strong interest and enthusiastic support of the Center for Disease Control's Immunization Safety Office (ISO) for your proposed project, ESP-VAERS "Electronic Support for Public Health – Vaccine Adverse Event Reporting System." Your intention to create software to prospectively identify potential vaccine adverse effects in electronic medical records, and to facilitate clinicians' evaluation and electronic reporting to VAERS, will constitute an important, exciting, and long-awaited advance in the field of vaccine safety. The capability you hope to create will serve both individual clinicians as well as national efforts.
The production also shows that HHS's Project Officer wrote that: "This is a well-designed and well-thought out study submitted by an excellent research team that has had previous success in developing similar project. There is also strong support for this project from Federal agencies including in particular the CDC, and this could be critical in the eventual dissemination of the study findings."
This enthusiastic support, however, would disappear after the Harvard researchers created the automatic reporting system which revealed a frightening level of adverse events. As explained by the federally funded Harvard researchers:
Preliminary data were collected from June 2006 through October 2009 on 715,000 patients, and 1.4 million doses (of 45 different vaccines) were given to 376,452 individuals. Of these doses, 35,570 possible reactions … were identified.
In summary, the preliminary data showed that over only a three-year period, there were 35,570 reportable reactions in just 376,452 vaccine recipients (9.4%)! This is much higher than the "1 in a million" frequently spouted by the medical community. The Harvard researchers also concluded that "fewer than 1% of vaccine adverse events are reported."
After successfully automating the spontaneous creation of adverse event reports at Harvard Pilgrim, the developers asked the CDC to take the final step of linking VAERS and the Vaccine Safety Datalink with the Harvard Pilgrim system so that these reports could be automatically transmitted into VAERS. Given HHS's statutory mandate to assure safer vaccines, and its support for this project, it should have moved forward quickly to implement the spontaneous VAERS reporting system developed by Harvard. Instead, the CDC refused to cooperate. As the Harvard researchers explained:
Unfortunately, there was never an opportunity to perform system performance assessments because the necessary CDC contacts were no longer available and the CDC consultants responsible for receiving data were no longer responsive to our multiple requests to proceed with testing and evaluation.
As usual, the CDC was more concerned with protecting its own image and its vaccine program than protecting individuals from harm.  This can also be clearly seen from ICAN's previous letter exchange with HHS and CDC regarding automating VAERS which is available here.  The fact that the CDC and HHS refuse to automate VAERS reporting supports the conclusion that they are intent on keeping VAERS as a passive reporting system in order to hamper its ability to provide the public with reliable information regarding frequency in which adverse events occur following vaccination.
Had the CDC cooperated as it pledged to at the start of the Harvard Pilgrim project, this automated surveillance system could have been implemented to track COVID-19 vaccine adverse events. Instead, HHS and its agencies are now scrambling to create new tracking systems and to integrate already-existing systems in order to try and track, in any meaningful way, adverse reactions to these COVID-19 vaccines.
ICAN will continue to take additional legal steps to hold the CDC accountable for its unconscionable refusal to automate VAERS reporting. Its disregard for improving patient safety and abandonment of protecting people in favor of protecting vaccine products are shameful. ICAN will never stop fighting for informed consent and continues to build its case that the federal government is withholding the information needed to give informed consent. We will never stop fighting for you, unlike the CDC which fights for pharmaceutical companies and their products.