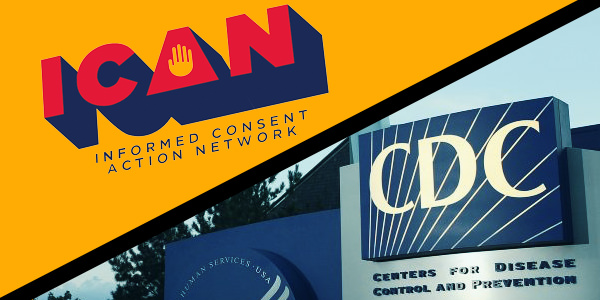 ICAN V. CDC: ICAN SUBMITS FOUR FOIAS TO THE CDC REGARDING THE AGENCY LEADERS' HANDLING OF COVID-19 AND SUES THE AGENCY TO OBTAIN THE DOCUMENTS IT SOUGHT
ICAN submitted FOIA requests for four individuals with leadership roles at the Centers for Disease Control for documents regarding COVID-19. The CDC failed to respond to these requests and so ICAN sued the CDC on August 6, 2020.
A novel coronavirus, SARS-CoV-2, which causes coronavirus disease 2019 ("COVID-19"), and the resulting pandemic, resulted in federal government officials taking swift action and recommending numerous restrictions on everyday life in America. Many of those restrictions have pressed deeply upon cherished civil and constitutional rights. In such times, the media is right to demand transparency by the government to answer pressing questions by the public and to fulfill the role of the fourth estate.
Given the resulting public interest, ICAN submitted four of FOIA requests to the CDC on April 29, 2020 for the following documents:
All emails sent or received by Nancy Messonnier (Director of the National Center for Immuniza-tion and Respiratory Disease at CDC) between November 1, 2019 and the present that include the term SARSCoV, COVID, COVID-19 or coronavirus in any portion of the email or attachment to the email.
The same FOIA request was also submitted with regard to Robert Redfield (the then Director of the CDC), Frank DeStefano (Director of the Immunization Safety Office at CDC), and Anne Schuchat (Principal Deputy Director of the CDC).
The CDC objected to each of the requests stating that they were "overly broad and lack[] the
specificity needed." ICAN appealed this objection and the CDC failed to timely respond to the appeal. ICAN then sued the CDC on August 6, 2020 and the CDC answered on October 23, 2020. The parties subsequently reached an agreement wherein ICAN narrowed its requests to emails concerning vaccines and the CDC agreed to produce the over 3,300 responsive emails on an expedited basis over the course of three months.