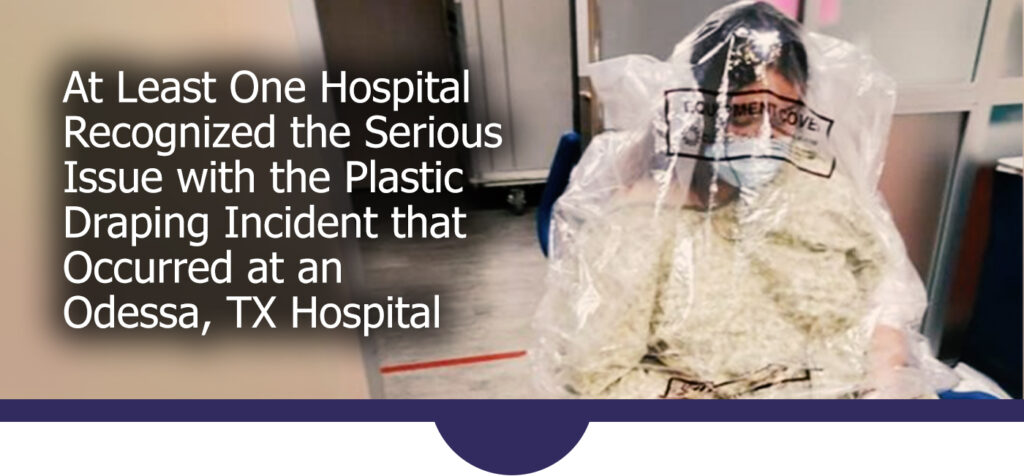 When ICAN learned that Medical Center Hospital in Odessa, Texas covered the head and torso of a COVID-19 patient with a plastic drape "to prevent the virus from airborne spread to staff and other patients," it was determined to get answers.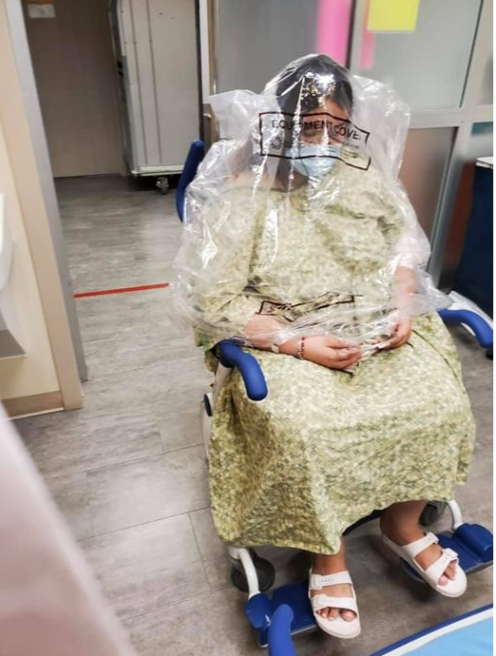 Through its attorneys, ICAN submitted requests to area hospitals see if any others were implementing this unscientific and inhumane policy.  One of the hospitals, Midland Memorial Hospital (MMH) in Midland, Texas, recently responded to ICAN's request and ICAN is happy to report that Midland Memorial "has no such similar policy."  In fact, Midland Memorial went out of its way to educate its staff on the "unfortunate draping incident" and to "ensure MMH has no such similar policy."
The publicity from this incident, along with the pressure from ICAN, will hopefully prevent other individuals from being subjected to this dangerous and irrational practice.