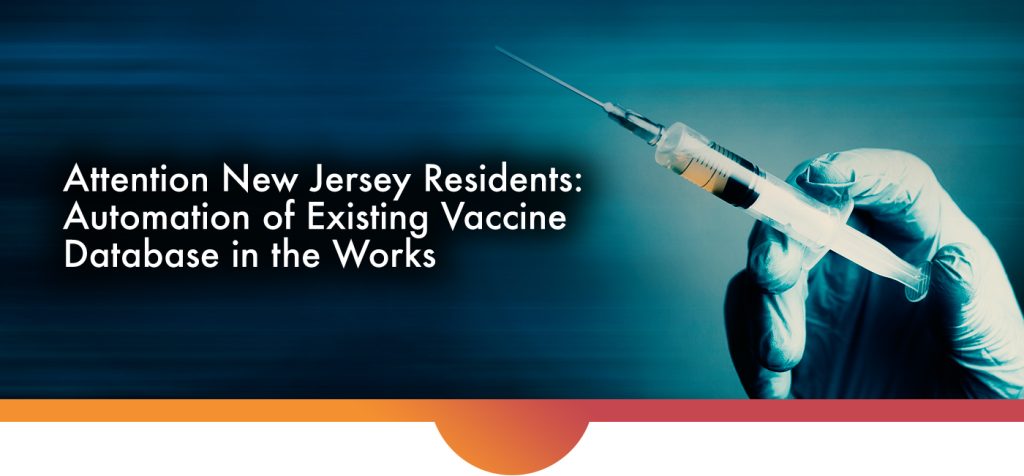 An impending New Jersey law plans to automatically add everyone to an electronic vaccine database & tracking system, but the good news is you can opt out!
New Jersey Bill S3240 was recently passed by the Senate Health Committee. Alarmingly, the bill requires automatic registration of any vaccine administered with the New Jersey Immunization Information System (NJIIS), NJ's existing statewide database of immunization records.
The purpose of NJIIS is as dystopian as it sounds:
NJIIS … consolidates immunization information from all providers into one record to provide an accurate immunization assessment and … assists state and federal agencies with population assessments in the event of a preventable disease outbreak and helps communities assess their immunization coverage and identify pockets of need.
The concern that the government might use the registry to track vaccine compliance is not a fiction, as New York State is already using its immunization registry to target those that refuse these medical products.
The good news is, if you or your child are already in the system, you can withdraw yourself or your child from enrollment in the NJIIS by providing a written request to withdraw.
Please be aware, however, that after this bill is passed, each time anyone receives a vaccine in the future, that individual will be automatically enrolled in this database and thus he or she must fill out and submit the form each time he or she receives a vaccine if the individual does not want to be enrolled.
There is a caveat to withdrawing: the Commissioner of Health may deny an individual's request to not participate in the registry during a public health emergency or outbreak.
If you or your child were already automatically enrolled in NJIIS and would like to opt-out, you (or your guardian, if you are younger than 18) must complete the NJIIS Registrant Withdrawal Form and mail it to the address at the top of the form. This same form may be used after the bill is passed to opt out of automatic enrollment after the receipt of any future vaccinations.