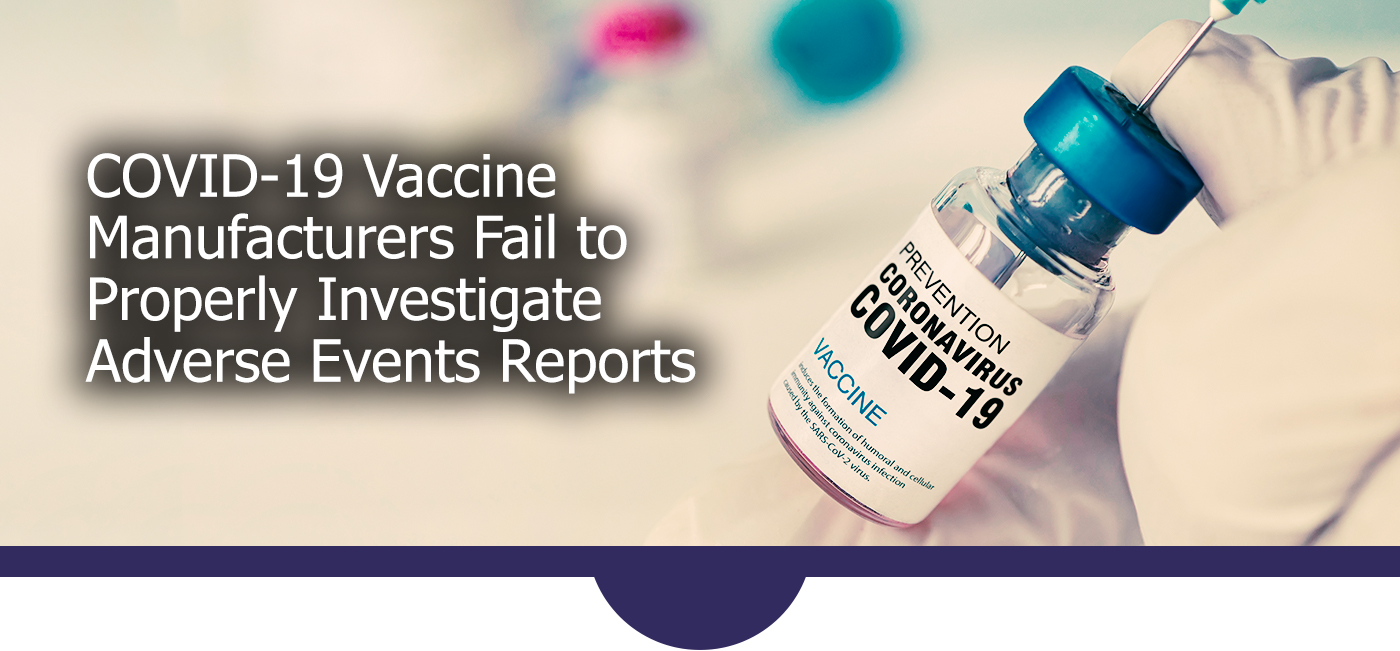 Vaccine manufacturers, like the rest of the public, must submit a FOIA to the FDA to obtain additional information regarding serious adverse events, including deaths, submitted to VAERS. The problem: they are not doing it.
At the CDC's Advisory Committee on Immunization Practices (ACIP) meeting in April 2021, Janssen's Chief Medical Officer gave a presentation regarding the safety of its J&J COVID-19 vaccine.  During his presentation, he indicated that pharma companies, like the public, only gain access to VAERS reports each Friday when they are released, and that, because "there is significant redaction of some of the data fields," "it is not possible for [vaccine manufacturers] to follow-up for further information," except that they "can attempt to do so through Freedom of Information [Act] applications."  Implying this was a common practice, Dr. Maree stated that the "FDA has been very supportive in helping [them] try to expedite these requests."
ICAN set out to determine if vaccine manufacturers were, in fact, investigating VAERS reports of serious injuries by making FOIA requests to the FDA.  Through its attorneys, ICAN requested that  the FDA provide copies of all FOIA requests submitted by Moderna, Johnson & Johnson, and Pfizer since the inception of the companies' COVID-19 vaccines.
For those familiar with these companies' history, the results will not be all that surprising. Based on the FDA's response so far, two of the three vaccine manufacturers did not submit a single FOIA request to the FDA regarding reports of adverse events to their COVID-19 vaccines.
Moderna filed one single FOIA request in April 2021 for a copy of the FDA's site visit report of its facility in Massachusetts – but not a single FOIA about an adverse event following vaccination.
Johnson & Johnson submitted one single FOIA request in July 2021 for the FDA's risk assessment regarding benzene levels in aerosol sunscreen – but again, not a single FOIA about an adverse event following vaccination.
Pfizer submitted only four FOIA requests for VAERS reports related to its COVID-19 vaccine between December 18, 2020 and February 7, 2021, at least three of which were apparently at the FDA's prompting. Two of Pfizer's requests related to anaphylaxis and syncope indicated they were in response to an FDA "query," that specifically told Pfizer it "may request a copy of redacted VAERS report[s] via FOIA."  Pfizer has not filed a single FOIA request since February 2021, nor has it filed any requests related to any other adverse event following vaccination, including myocarditis.
Unfortunately, as the experiences of many vaccine-injured individuals have proven, these companies do not appear to be adhering to their claims of taking adverse events to their products seriously. ICAN, however, does and we will continue to hold these companies accountable.