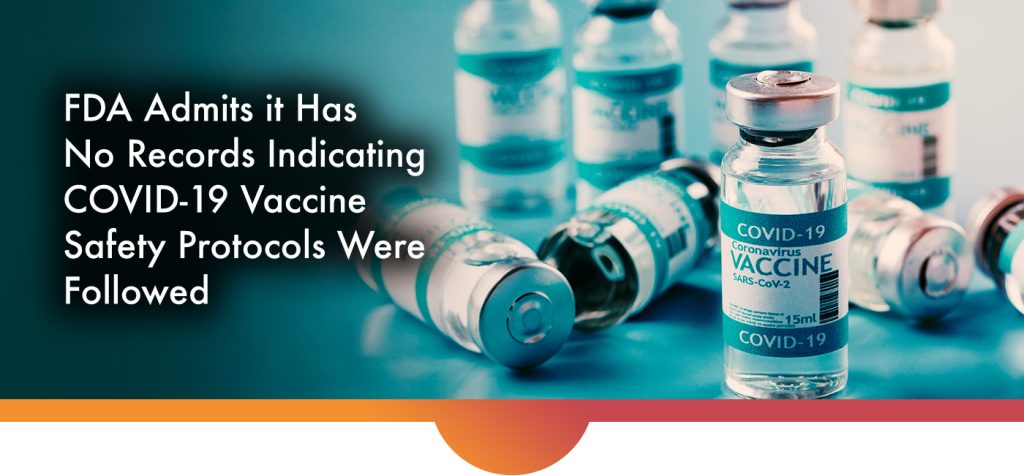 From early in the pandemic, the government has been promising the public that it was taking COVID-19 vaccine safety "very seriously," and that the vaccines had been subject to "the most intense safety monitoring program in U.S. history." ICAN likes to confirm these claims for itself but when it tried to do just that, it uncovered that the FDA actually deviated from long-standing protocols concerning vaccine safety.
Since May 9, 2008, the FDA has had vaccine safety procedures in place detailed in a Standard Operating Procedures and Policies (SOPP) document. This document "describes the procedures that the [FDA] staff should routinely follow to coordinate rapid responses to complex vaccine safety issues," and discusses a Vaccine Safety Team whose "key purpose" is to "coordinate [FDA] rapid responses to vaccine safety issues … and to serve as a resource [] to identify data and policy needs pertaining to vaccine safety."
One office in the FDA is crucial to this goal and acts as the "official contact for VAERS and is responsible for processing and review of the reports," as well as "for forwarding those reports to the appropriate contacts within CBER for further action and follow-up." For example, its staff members identify VAERS adverse event reports that "need a rapid response and complex coordination," after which they are supposed to "immediately" inform certain FDA management who then alert other sub-agencies.
Given the lofty talk by federal health agencies claiming that COVID vaccines were subject to "the most rigorous – and accurate – review processes globally," one would think that the FDA, at a minimum, subjected them to at least these already ridiculously weak pre-existing standards for vaccine safety monitoring.
But, after ICAN's attorneys submitted records requests to the FDA seeking documents on the FDA's policies concerning the identification of VAERS reports requiring a "rapid response," as well as documents showing that the FDA had actually followed up on the individual VAERS reports that required a "rapid response," the FDA replied more than year later with an incredible response: "A search of our records did not locate any documents responsive to your request."
In a nutshell, the FDA has essentially admitted that it is not following even its own set of already watered-down procedures for vaccine safety monitoring that were in place prior to COVID.
When the curtain is pulled back on the purported "thorough" and "intense" safety monitoring, there is yet again nothing to see. So much for the FDA's promise to look out for the American people. ICAN will continue to monitor the FDA and share any important updates.
See below for more instances where ICAN uncovered instances where "health" agencies made unsupported claims to the public: