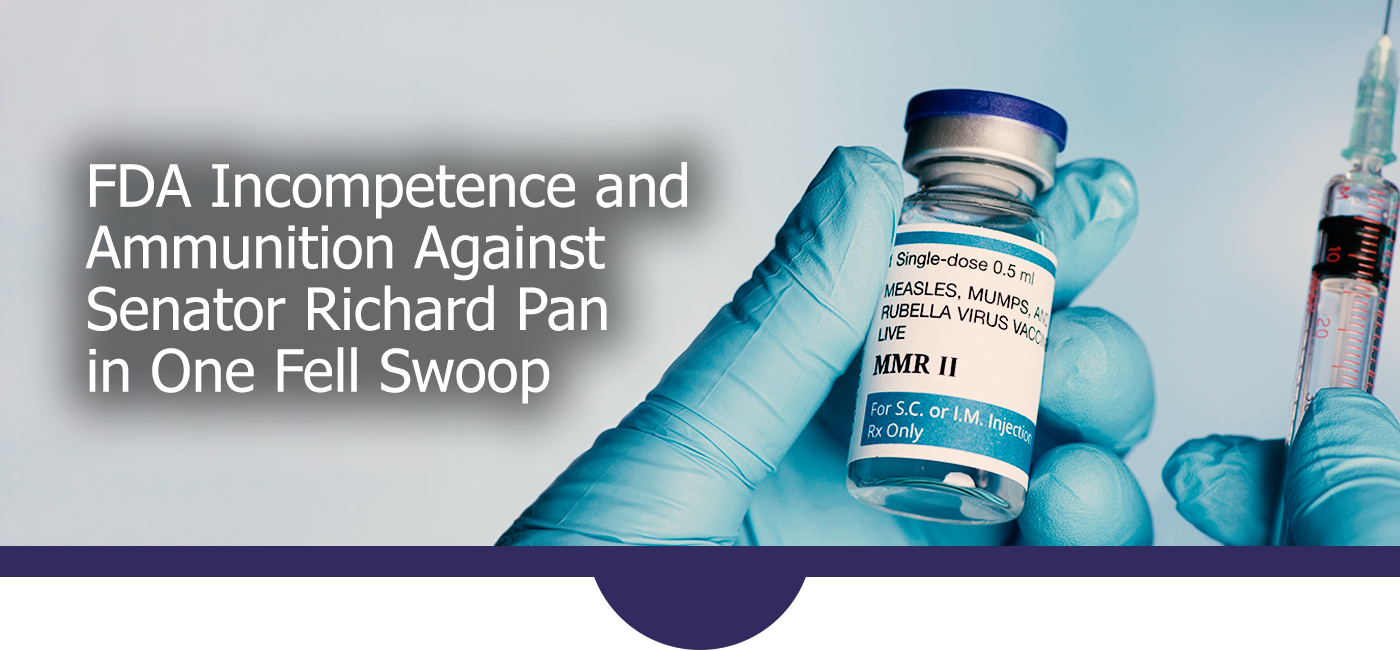 Because politicians and other high profile individuals were claiming that vaccines do not contain aborted fetal material, ICAN made a simple request to the FDA for "[d]ocuments sufficient to show that the MMR, Varicella and Hepatitis A vaccines contain material from the cell line of aborted fetal tissue."
After 238 days, the FDA finally confirmed that there is material from aborted fetal tissue in these vaccines by referring ICAN to the package inserts for these products.
With that admission, someone should inform Dr. Richard Pan (California State Senator) and Stephen Sweeney (former New Jersey State Senator and Senate President), because both of them asserted that vaccines do not contain such aborted fetal material, including during their quest to eliminate religious exemptions to vaccination!
Dr. Pan even stated on the floor of the California Senate that "vaccines are not made from aborted fetal cells, that unfortunately is a myth" and that "the continuing production of those vaccines do not involve aborted fetal cells." Dr. Pan's website similarly states that it is a "MYTH" to claim that aborted fetal tissue or cells are present in the vaccines.
It is now clear who is actually spreading "myths."