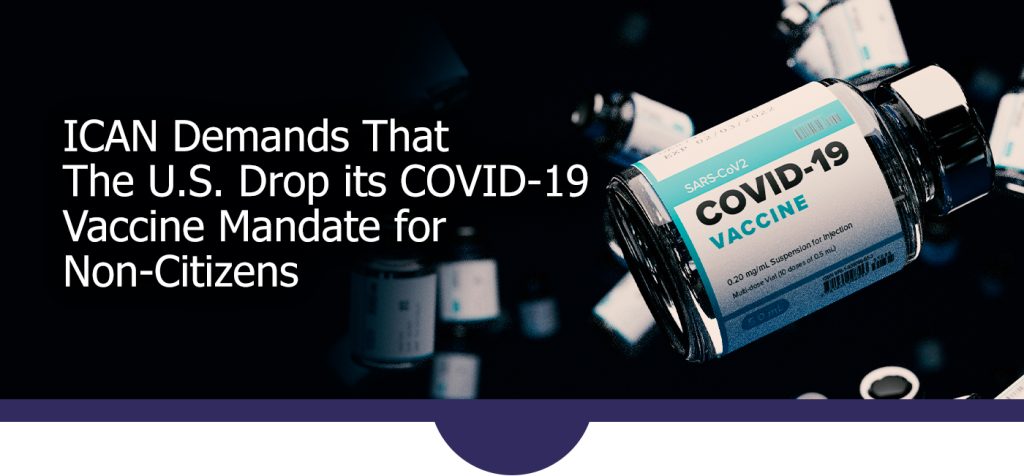 As watchers of The HighWire's recent episode know, Canada announced that, as of October 1, 2022, it dropped the draconian requirements it placed on unvaccinated visitors.
Sadly, this leaves the U.S. and China as the only major countries still imposing a COVID-19 vaccine requirement for visitors.
On September 29, 2022, ICAN, through its attorneys, wrote a letter to President Biden and the heads of the CDC and Customs and Border Protection demanding that they immediately rescind Presidential Proclamation 10294 (the Proclamation), issued on October 25, 2021, which imposed comprehensive travel restrictions on unvaccinated travelers to the U.S., including the requirement that visitors be fully vaccinated unless eligible for one of a few very limited exemptions.
ICAN's demand letter made numerous important observations, including that the Proclamation permits secular exceptions, yet it does not provide for religious exceptions as required by the first amendment of the Constitution. Additionally, unlike most developed countries, the Proclamation does not provide an exception for natural immunity to COVID-19, the superiority of which was well established even before the Proclamation was issued in October 2021.
The letter also explained the dramatic change in circumstances since October 2021, and pointed out the fact that federal refusal to take these changes into account eliminates any doubt that the Proclamation's continued enforcement is based on politics and not science. Those circumstances include the fact that the vaccines have failed to stop transmission and, worse, their efficacy has turned negative. Thus, by requiring a primary series of a COVID-19 vaccine alone, the Proclamation is actually requiring visitors to take a product that a vast amount of evidence supports makes them more likely to contract the very disease it is designed to protect against.
Incredibly, even the CDC – which developed the technical instructions for the Proclamation –– now states that, "CDC's COVID-19 prevention recommendations no longer differentiate based on a person's vaccination status."
You can read ICAN's letter in full here. ICAN will continue to fight these types of unjust, unscientific, and hypocritical measures imposed by state and federal authorities.