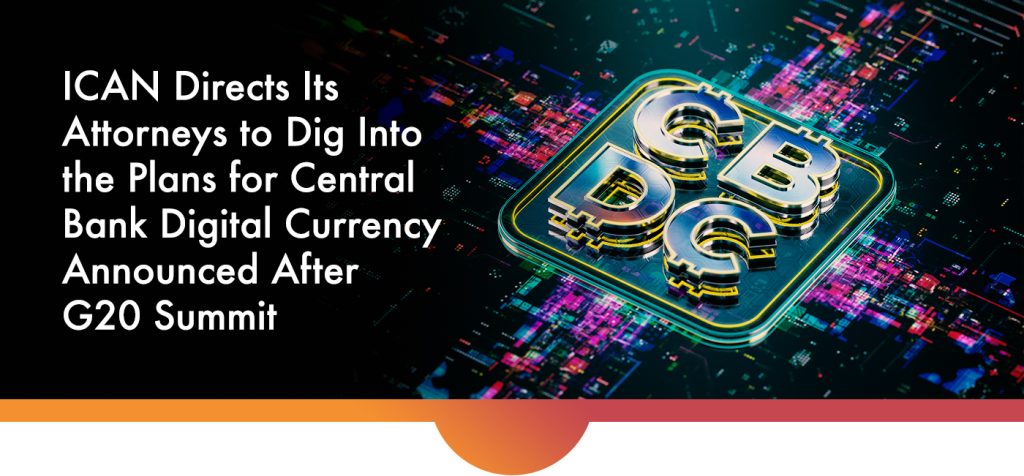 Very recently, members of the G20 summit, including President Biden, met in New Delhi and, afterwards, released a declaration with some concerning resolutions. A section on "Central Bank Digital Currency," states:
We welcome discussions on the potential macro-financial implications arising from the introduction and adoption of Central Bank Digital Currencies (CBDCs), notably on cross-border payments as well as on the international monetary and financial system. We welcome the BIS Innovation Hub (BISIH) Report on Lessons Learnt on CBDCs and look forward to the IMF Report on Potential macro-financial implications of widespread adoption of CBDCs to advance the discussion on this issue.
Of note, it's fairly clear which way the BIS Innovation Hub Report will turn out given that its website states that it "develops public goods in the technology space" and, in 2023, "will increase its focus on improving payments systems and experimenting with central bank digital currencies (CBDC)."
Another section of the G20 declaration, titled "Fostering Digital Ecosystems," states that the G20 members "resolve to deploy all available digital tools and technologies and spare no effort in fostering safe and resilient digital ecosystems" by, among other things, "[w]elcom[ing] the establishment of the Global Health Initiative on Digital Health (GIDH) within a WHO-managed framework to build a comprehensive digital health ecosystem in compliance with respective data protection regulations."
The Global Initiative on Digital Health is a "WHO managed network of stakeholders organized to facilitate the implementation of the Global Strategy on Digital Health 2020-2025," the goal of which is to "improve health for everyone, everywhere by accelerating the development and adoption of appropriate, accessible, affordable, scalable and sustainable person-centric digital health solutions to prevent, detect and respond to epidemics and pandemics …."
In other words, Central Bank Digital Currency and digital health passports appear to be well within reach.
ICAN has instructed its attorneys to closely follow this issue of Central Bank Digital Currency and report back with any updates.
To support our legal efforts, click here to donate!