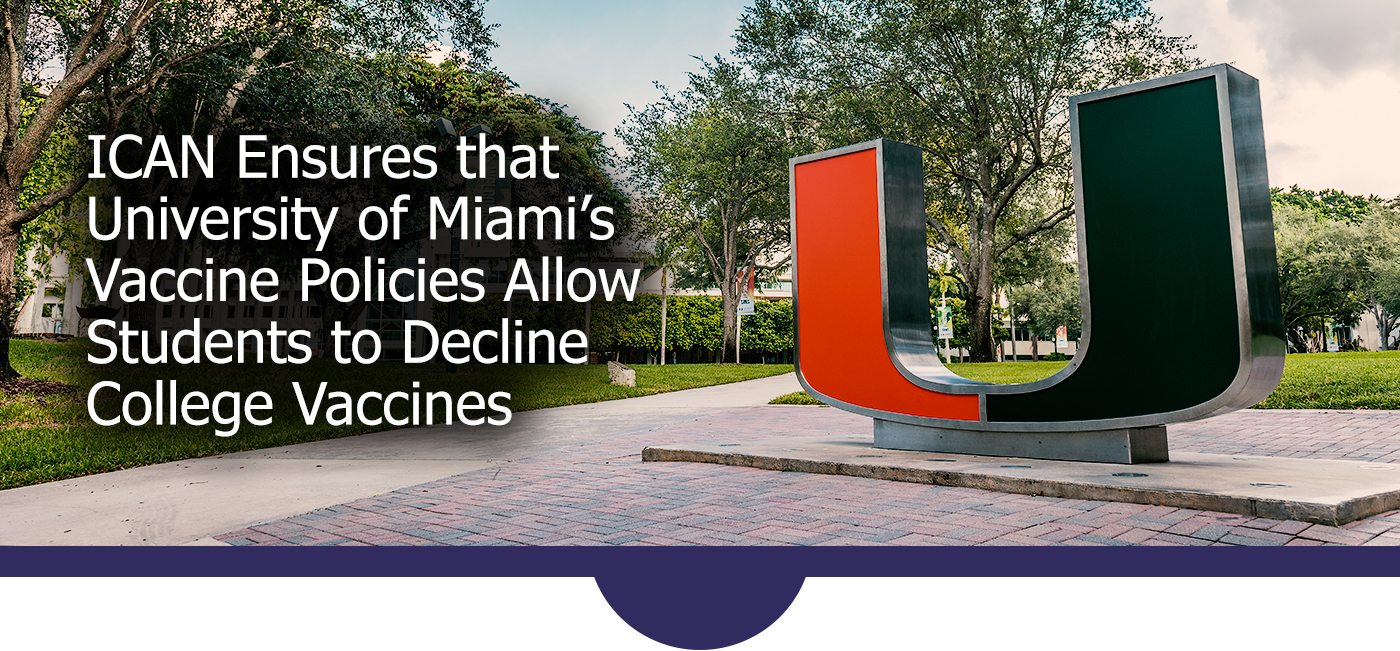 Under Florida law, colleges in Florida are required to offer students the option to decline vaccines for meningococcal meningitis and hepatitis B by offering a waiver. While the University of Miami (UM) previously abided by the law and gave students the opportunity to opt out of these vaccines on its immunization records form, UM recently changed its form as well as its Student Health Service website to eliminate the option to decline the meningococcal vaccine. Worse yet, UM threatens incoming students that they may have their registration cancelled if they do not meet UM's immunization requirements.
On behalf of a parent whose child was seeking to enroll at the University of Miami, ICAN's attorneys challenged UM's unlawful policy in a June 8, 2022 letter demanding that UM reverse its illegal policy and change its form to reflect that students are entitled to decline meningitis vaccines. On June 10, 2022, after review of the ICAN-sponsored letter, UM's legal office wrote back stating, "[U]ndergraduate students may decline the hepatitis B and meningococcal meningitis vaccines; our processes will be updated to reflect this option."
It is because of supporters like you that ICAN is able to successfully ensure that students retain as many rights as they are entitled to and are not coerced into taking an unwanted medical product.