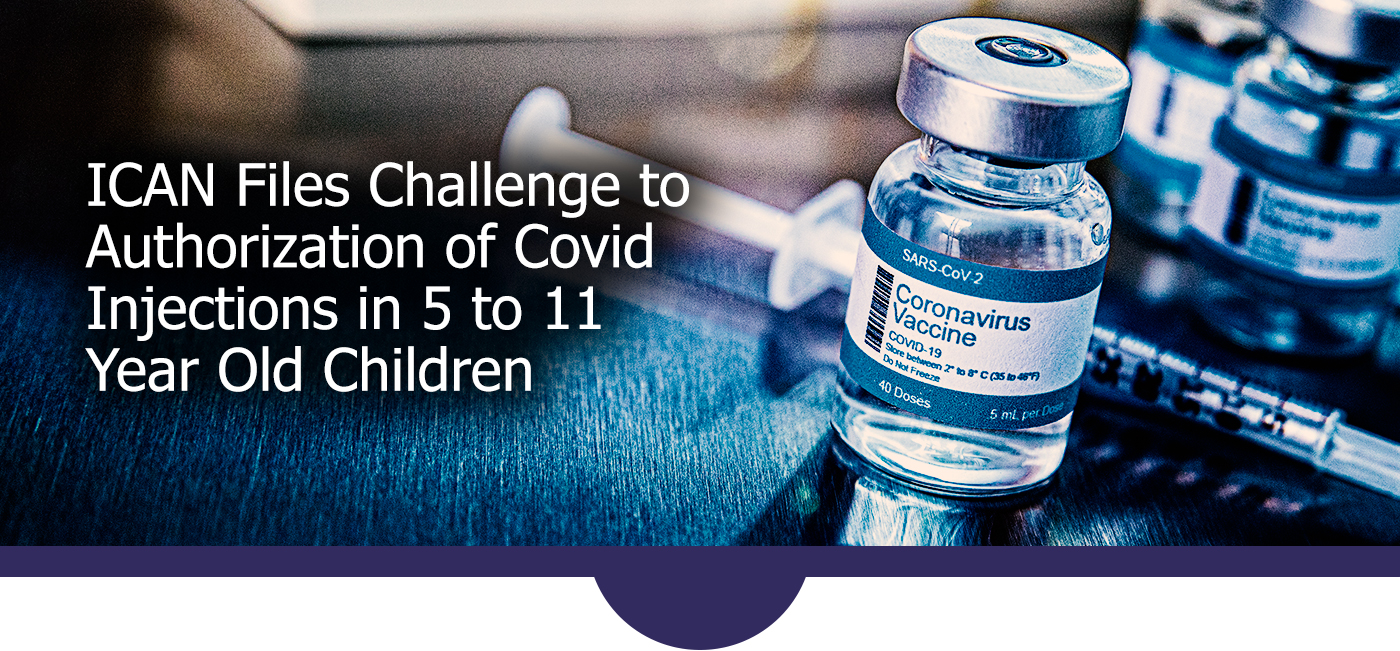 In a recent update, ICAN announced that its attorneys had filed a formal petition with the FDA demanding it revoke the emergency use authorization (EUA) it granted for the use of Covid-19 vaccines in 12- to 15-year-olds.  As promised, ICAN has now filed another petition, this time demanding that the FDA revoke the EUA it granted for Pfizer's and Moderna's Covid-19 vaccines in children ages 5 to 11.
This 23-page petition, which contains 120 footnotes and over 1,600 pages of source materials, points out that the FDA's grant of the EUA was illegal from the start since an emergency use authorization requires, first and foremost, the existence of an emergency, which there is definitively not when it comes to Covid-19 and children.
Moreover, the petition outlines in great detail all of grave flaws in the FDA's benefit-risk assessment of these vaccines, which used flawed science and inaccurate numbers that, in each and every instance, functioned to overstate the benefit of these vaccines in children and heavily understated the risk of serious side effects.
The FDA is legally required to formally respond to ICAN's petition.  Forcing a formal response means the FDA, when its day of reckoning arrives, can never claim ignorance for its unethical and illegal conduct.  When the FDA responds, we will keep you posted.  In the meantime, you can read the petition for yourself here, and you are welcome to leave a comment in support by clicking the blue comment button on the website: