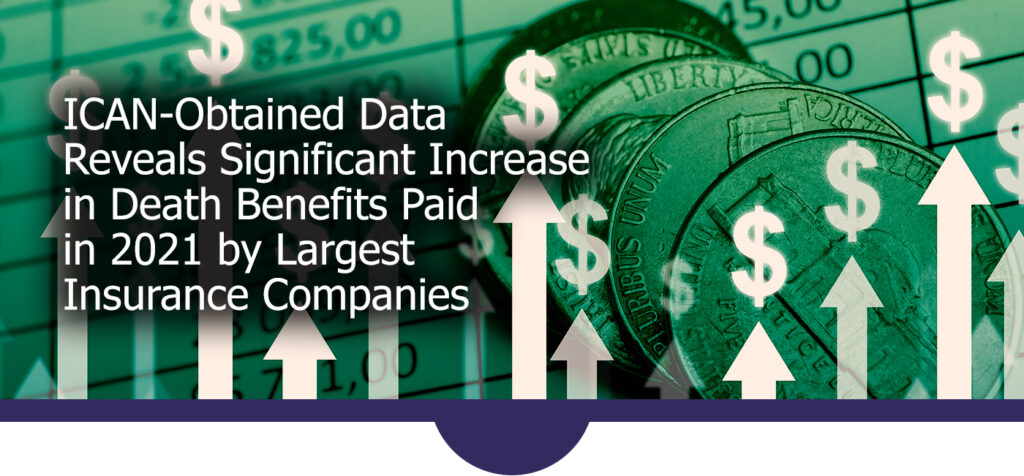 Through freedom of information requests, ICAN has obtained annual statements from several major life insurance companies which show the "Ordinary Death Benefits" paid out in 2021 increased significantly compared to 2017-2020.
ICAN, through its attorneys, submitted freedom of information requests for the annual statements of five of the largest life insurance companies in the United States.  We received annual statements from 2017 through 2021 for New York Life Group, Northwestern Mutual Group, Mass. Mutual, Prudential of America Group, and Metropolitan Group.
What these reports show is that Ordinary Death Benefits appear to have significantly risen in 2021 when compared with 2017-2020 for four out of five of these companies.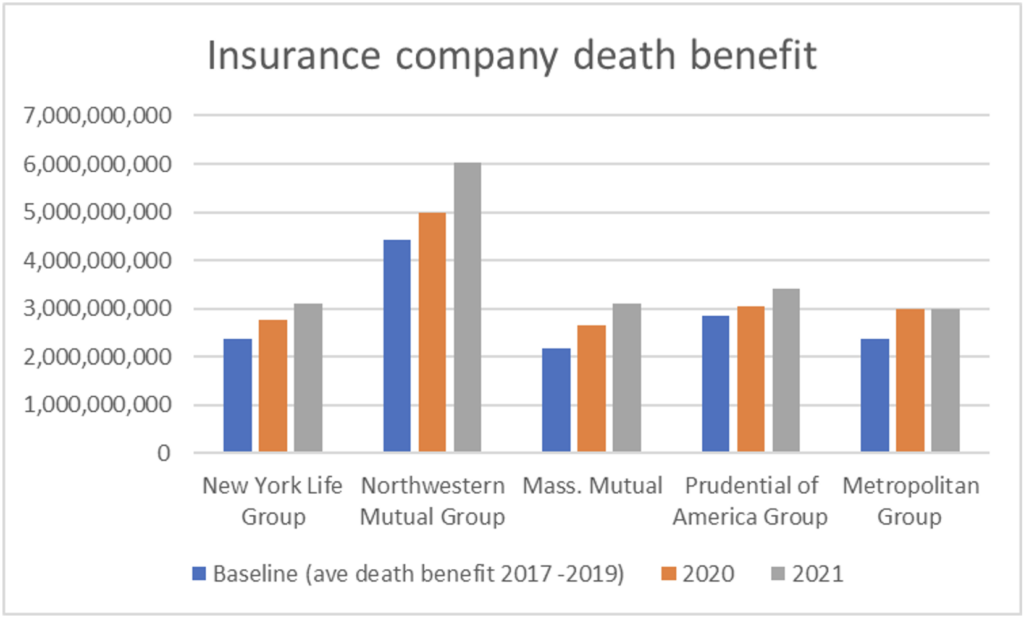 Group Death Benefits also increased for some companies in 2021. This provides further specific data to analyze which is potentially relevant to excess deaths, COVID-19 deaths, and vaccination. ICAN expects that the 2022 insurance company annual reports will shed further light on this issue and ICAN plans to obtain the 2022 reports as soon as they are available. ICAN will continue to dig until the truth is fully revealed.
You can watch Del covering and explaining this data on The HighWire here: