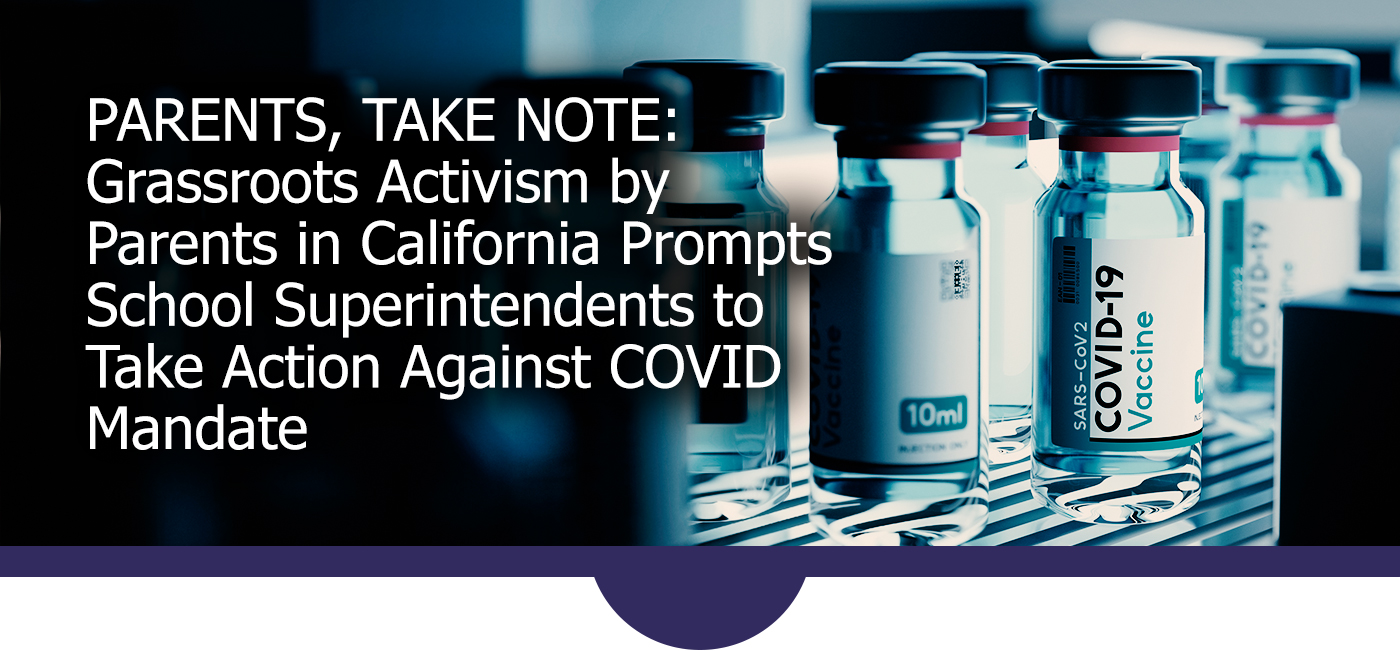 Supporters of ICAN know that actions taken at the grassroots level can have a big impact on public health policy.  A recent example of this took place in Shasta County, California, when, on October 18, 2021, 45% of families across Shasta County public schools kept their students at home in order to demonstrate their opposition to COVID-19 vaccine mandates for school children.  What's more, 80% of families in the community expressed their hesitation to COVID-19 vaccines for their children, even voicing their plans to withdraw their children if COVID-19 vaccines were to be mandated.
After ICAN's attorneys submitted a  records request  to the California Health and Human Services Agency, ICAN discovered that those parents' small action – merely keeping their children home and voicing their objection to a proposed mandate – had a big impact.  Just weeks later, the superintendents of 21 out of a total of 25 school districts in Shasta County, in addition to the Superintendent of the Shasta County Office of Education, wrote Governor Newsom and other California public health officials, urging them not to move forward with COVID-19 vaccine legislation in order to leave intact parents' option for a personal belief exemption.  The letter noted that the county's public schools otherwise stood to lose up to 70% of their students.
When the California Department of Public Health's Director received the letter, he shared it internally with Mark Ghaly, Secretary of the California Health and Human Services Agency, and the agency's Undersecretary, Marko Mijic. Notably, the state of California has not yet mandated that students receive a COVID-19 vaccine.
This just goes to show that parents can have a big impact in their community by simply making their voices heard. As the past two years have shown us, right now it is more important than ever to take action against coercive mandates. There is strength in numbers and parents who demand the right to make their own decisions for their children are most certainly not the minority!