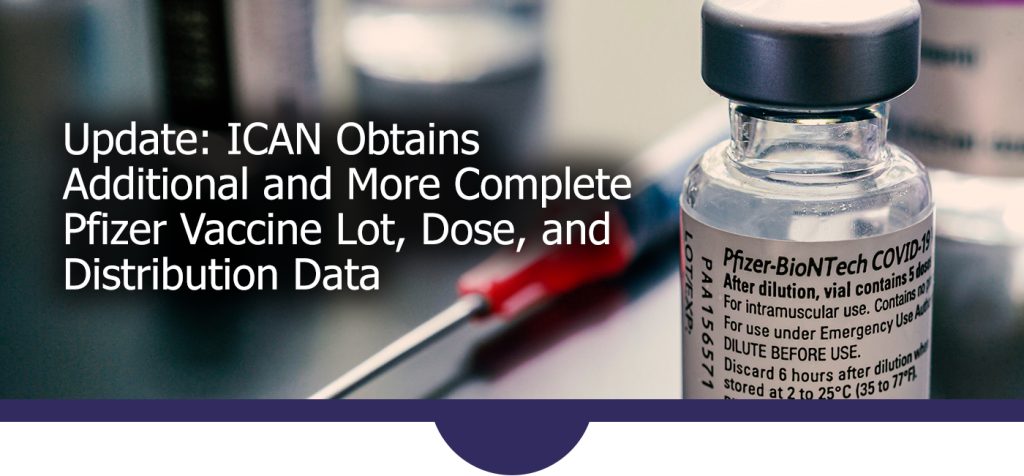 In July, when ICAN announced that it had obtained lot, dose, and distribution information on Pfizer's Covid-19 vaccine from the CDC, we told you we intended to go back to the agency and obtain more complete data.
Today, ICAN is happy to announce that, as a result of further legal demands, the CDC has released a more complete dataset; this includes data such as Pfizer Covid-19 vaccine lot numbers and total number of distributed units from those lots, as well as data on the states or territories where the vaccines where shipped and the primary end-user destination for the lots.
This data, which is available here, should now permit crucial analyses on adverse events reported to VAERS from Pfizer's Covid-19 vaccine, including making it possible to get answers on the rate of adverse events for certain lots – information which our federal health agencies should have provided all along.
ICAN has similar requests pending for the same data for Moderna's vaccine and will be sure to share it as soon as it is received.
Thank you for supporting ICAN's ongoing fight to assure our federal "health" agencies are held accountable for pushing, often forcing, these products.