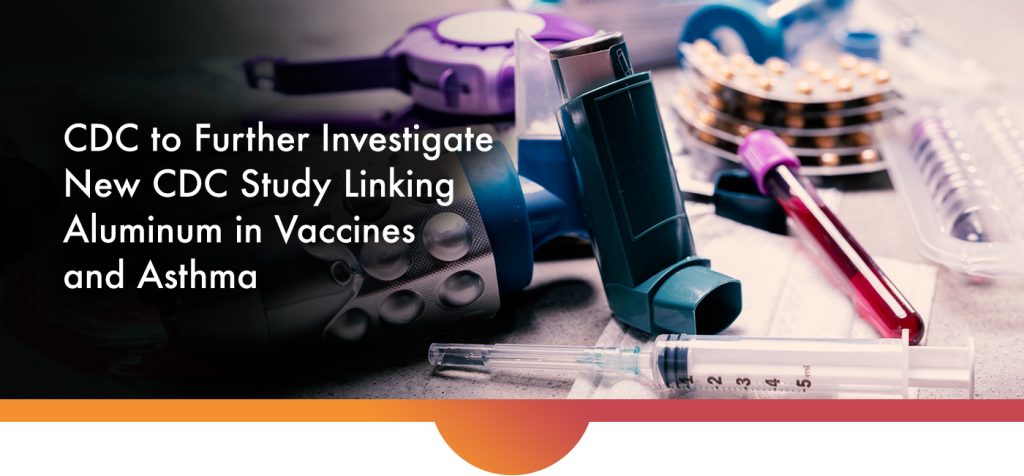 ICAN's attorneys have now obtained internal CDC emails showing that its Director of the CDC's Immunization Safety Office, Director Dr. Tom Shimabukuro, is asking Israeli health authorities to study a link between vaccines and asthma identified by the CDC.
Lead Counsel, Aaron Siri, Esq. details the new information here:
On September 28, 2022, Academic Pediatrics published a study with CDC authors titled, "Association Between Aluminum Exposure from Vaccines Before Age 24 Months and Persistent Asthma at Age 24 to 59 Months." The study examined data from the Vaccine Safety Datalink (VSD), one of the four US vaccine safety monitoring systems, and found a positive association between vaccine-related aluminum exposure and persistent asthma.
In an email obtained by ICAN's attorneys, Dr. Shimabukuro asked a director at the Israeli Ministry of Health to discuss whether it would be willing to study the issue using Israeli data. That's the good news. The bad news is that he felt the need to make the request over the phone, and not put it formally in writing. It is also concerning that when the Israeli health director replied that it would be a couple weeks until her colleagues could get to it due to the high holidays, Dr. Shimabukuro responded, "No rush, it's not super urgent." That's certainly a nonchalant attitude about the discovery of an alarming link between aluminum in vaccines and asthma!
Parents of children who suffer from asthma would likely disagree that the issue is not "urgent."
ICAN has submitted additional FOIA requests for internal CDC communications concerning this study, and we will provide updates as we uncover actions (if any) taken by CDC to further investigate this issue.
See the links below for more of ICAN's FOIA work: