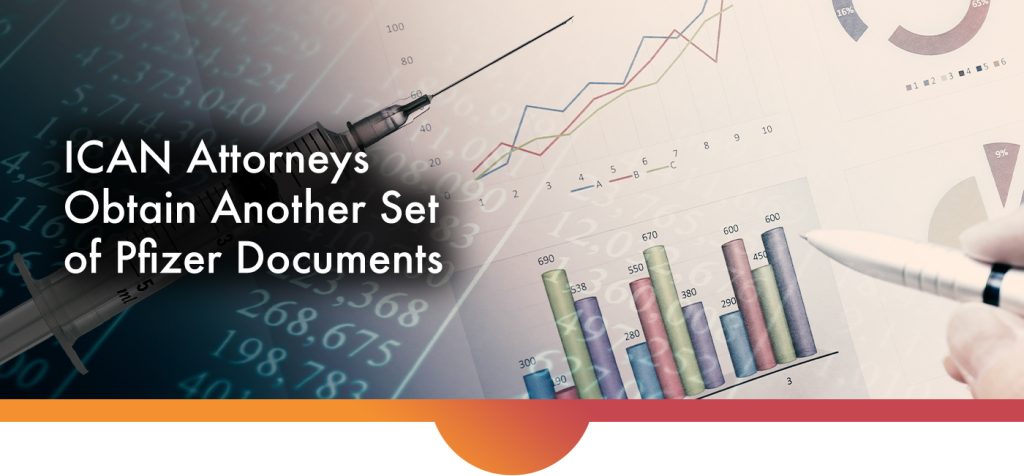 As you'll recall from prior updates, the attorneys that represent ICAN are representing the plaintiff in a lawsuit against the FDA to obtain Pfizer's COVID-19 vaccine documents. April's production of the Pfizer documents is made up of 52 PDFs – you may want to check these out for yourself:
You can find a copy of April's complete production here.
ICAN will continue to review the incoming Pfizer documents as they become available and will continue to share them with our supporters.
See below for more of ICAN's updates on the Pfizer documents: