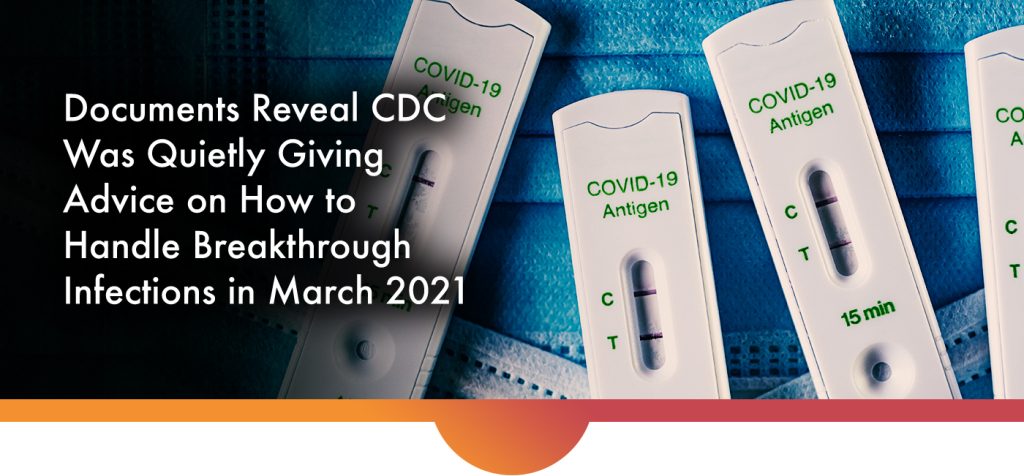 ICAN's attorneys have obtained more documents showing that in March 2021, despite touting the efficacy of COVID-19 vaccines, California's health department alerted the CDC that it was fielding "many calls" for advice on instances of breakthrough infection. Just weeks later in May 2021, CDC was given data showing that over 50% of fully vaccinated assisted living facility residents in a California facility tested positive for COVID, some of whom were hospitalized or died within just three months of their second dose.
Lead Counsel, Aaron Siri, Esq. breaks down the FOIA Timeline in his latest appearance on The HighWire with Del Bigtree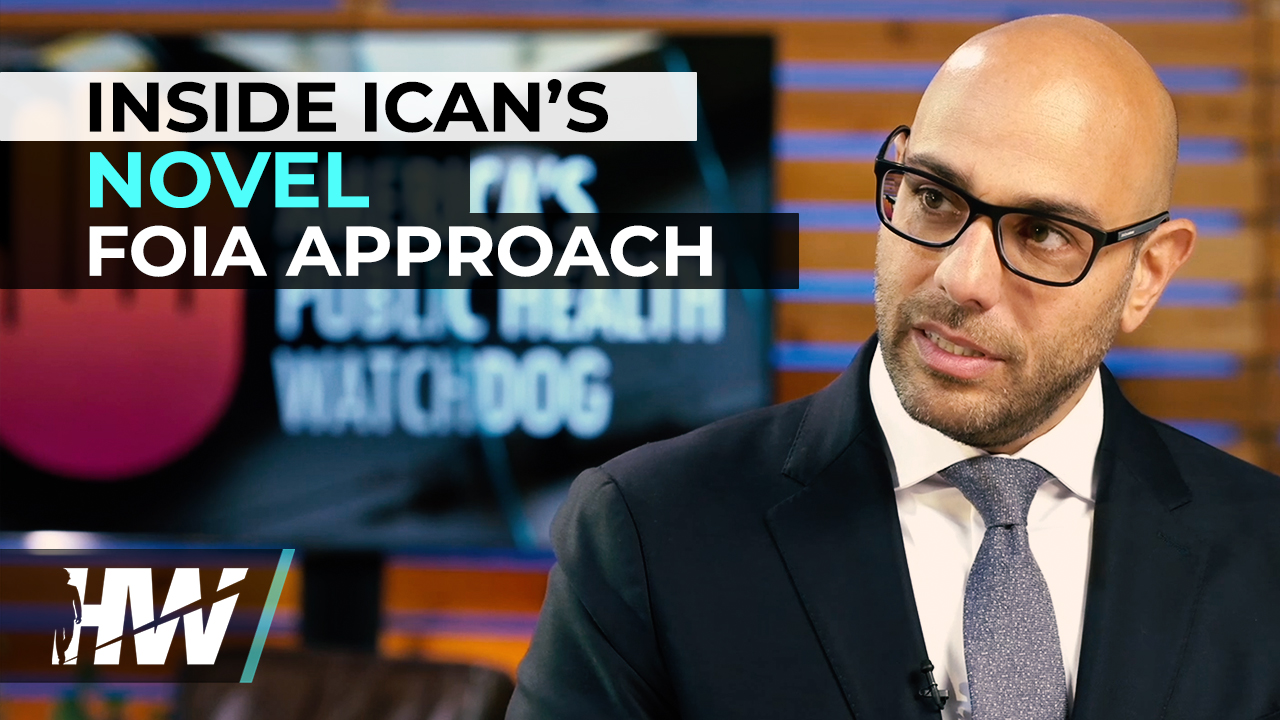 Fresh off the heels of ICAN's last update showing CDC kept the waning effectiveness of vaccine secret for months, ICAN's attorneys have uncovered yet more documents revealing that CDC's awareness of the breakthrough situation was even earlier and more extensive than previously thought.
In July 2021, ICAN, through its attorneys, filed a legal demand for any documents received by CDC from the California Department of Public Health (CDPH) relating to breakthrough infections.
In response, CDC produced 237 pages which reveal that in March 2021, CDPH reached out to CDC for advice on fully vaccinated residents of long term care facilities testing positive just 21 days after their second dose and whether these individuals should be isolated. CDC responded with a recommendation that these individuals "be treated as infectious," noting, "There is an ongoing study of breakthrough infections that involves performing viral culture on these samples."
In April 2021, CDC reached out to CDPH to set up a call on a "Breakthrough Study." Then, in early May 2021, CDC set up a call with representatives from various state health departments to discuss a "breakthrough project." Of course, as we know now, vaccine effectiveness only continued to wane.
On May 11, 2021, CDPH again raised the alarm, this time about fatal and near-fatal COVID-19 infections in the fully vaccinated, stating, "We have what we think is an unusual outbreak of COVID-19 cases, including hospitalized and fatal cases among fully vaccinated residents of an assisted living facility (summary attached)."
The summary CDPH supplied revealed that less than 10 weeks after receiving their second shot, 14 fully vaccinated residents at an assisted living facility with only 50 residents total tested positive for COVID-19, and that by the next month, 26 residents (25 of whom were fully vaccinated) tested positive, of whom 50-60% were symptomatic and two died. This was just 2 to 3 months after the residents' second dose of the COVID-19 vaccine in late February!
CDC, in non-public emails at the time, emailed back twice the same day, describing it as a "very concerning situation" and setting up a call to discuss, while noting breakthroughs were something "multiple teams at CDC" had been tracking in long-term care facilities.
Mind you, this was also during the same period that Dr. Fauci famously claimed, "when you get vaccinated, … you become a dead end to the virus. And when there are a lot of dead ends around, the virus is not going to go anywhere." And just a few weeks prior, the then-CDC Director said, "data from the CDC today suggests … that vaccinated people do not carry the virus, don't get sick, and that it's not just in the clinical trials but it`s also in real world data."
But in spite of the truth, CDC insisted that vaccine breakthrough infections were a rare phenomenon that occurred in only a small fraction of all vaccinated individuals, while internally scheduling meetings with state health departments so they could "share [their] program's data, surveillance strategies, epidemiologic insights, etc. on COVID-19 vaccine breakthrough cases."
Ultimately, two years later, after its campaign of destruction against individual rights, CDC finally acknowledged in updated guidance that there is no reason to distinguish between the vaccinated and unvaccinated.
ICAN will continue working tirelessly to uncover the truth and hold the CDC accountable for its actions. We will not let this go.
See below for more of ICAN's work on breakthrough COVID-19 cases: