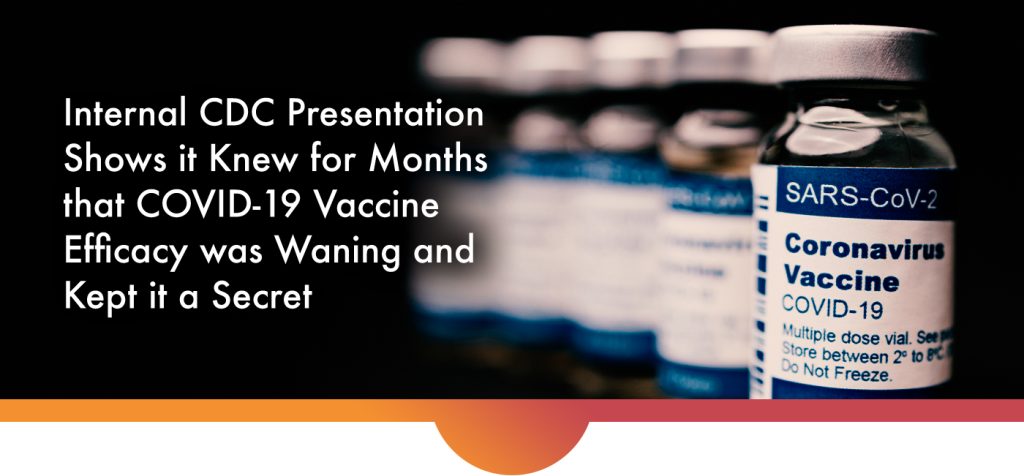 ICAN's attorneys have once again been successful at turning over rocks that the CDC and other federal health agencies would prefer to be left unturned.
Through FOIA requests, ICAN's attorneys have obtained a September 2021 presentation delivered to FDA and NIH higher-ups, including Anthony Fauci, Francis Collins, Peter Marks, and Janet Woodcock, which indicated shocking levels of waning immunity and breakthrough infection among the vaccinated as early as July 2021.
In fact, the data shows that for the final week of July, fully vaccinated individuals made up an estimated 73% of COVID-19 cases and 63% of COVID-19 hospitalizations in the 65+ age group. The presentation goes on to show evidence of rapidly waning immunity, as infection rates 5-6 months post vaccination were twice as high as infection rates 3-4 months post vaccination.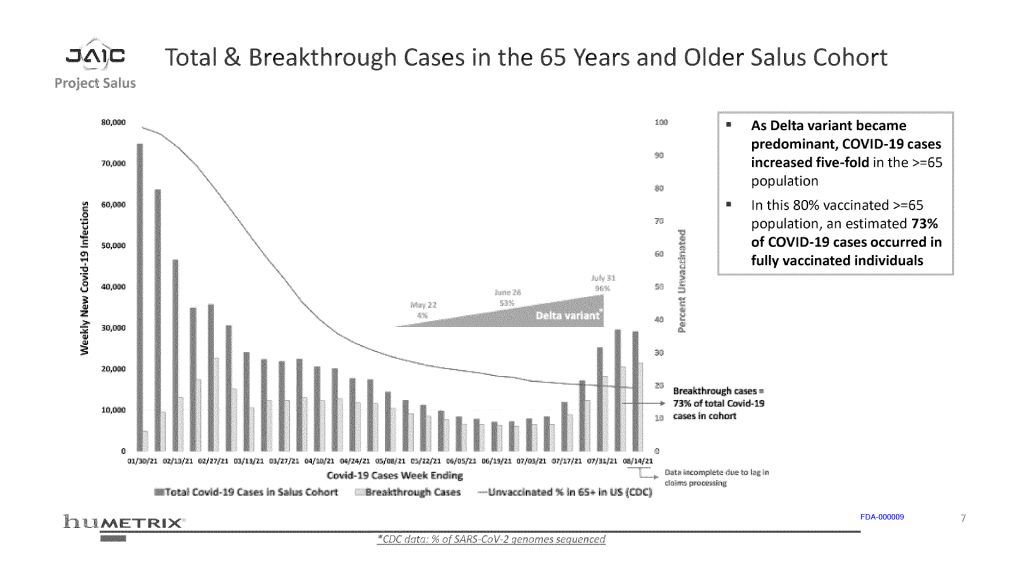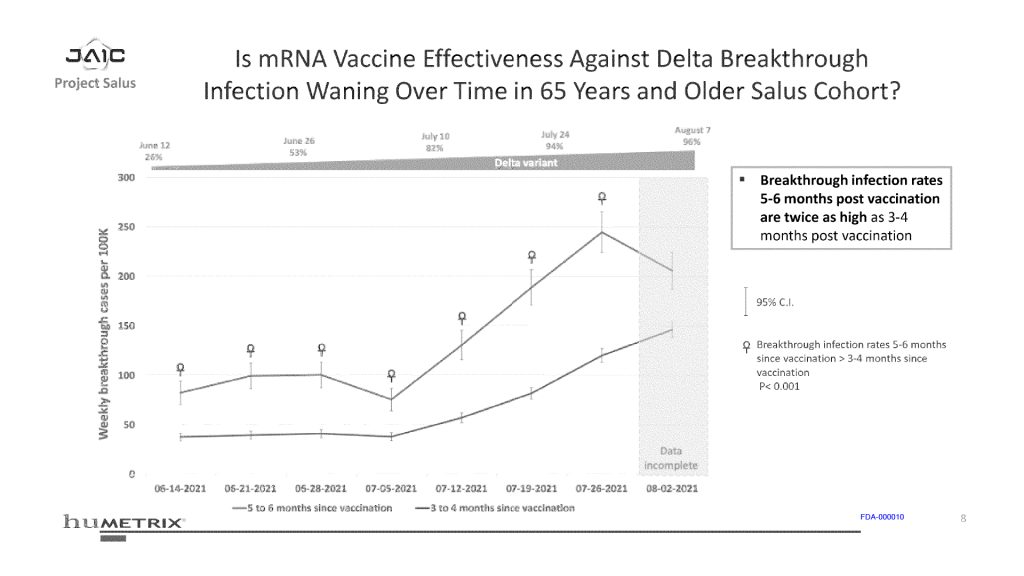 Despite having this data on hand—certainly by the date of the September 13, 2021 presentation, (but likely earlier, as a September 15, 2021 email states that the data had been "brought to the CDC three weeks ago") — public health officials, like Fauci, continued to double-down on the message that vaccines were the key to getting "control of the virus."
Meanwhile, on September 16, 2021, Collins noted about the data: "Interesting and pretty compelling evidence that VE [vaccine efficacy] is falling 5-6 months post vaccination for both infection and hospitalization for those over 65. Even for those 3-4 months out there is a trend toward worsening VE."
But the CDC didn't let the evidence get in the way of its messaging. As late as December 2021, the CDC kept up the outrageous façade that the vaccines offered "similar protection in real-world conditions as they have in clinical trial settings, reducing the risk of COVID-19, including severe illness by 90 percent or more among people who are fully vaccinated."
CDC apparently went as far as keeping the data from FDA, evidenced by the Director of CBER, Peter Marks', comment to Janet Woodcock, Acting Commissioner of FDA, that, it "might have been nice for CDC to share the data."
Rest assured that ICAN's legal team won't rest in its efforts to expose exactly what the government knew about these vaccines and when it knew it.
See the links below for more of ICAN's FOIA work: