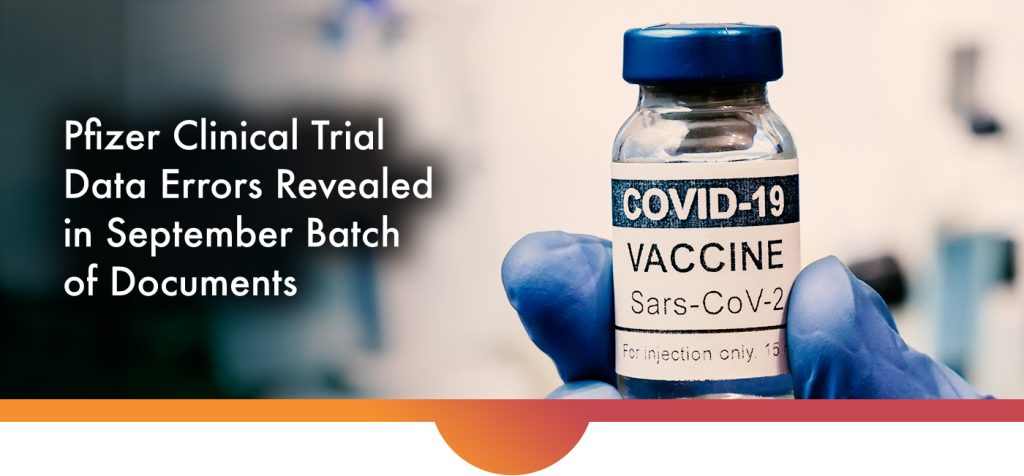 As you know from prior updates, the attorneys who represent ICAN also represent the plaintiff in a lawsuit against the FDA to obtain Pfizer's COVID-19 vaccine documents. After a historic win, the FDA was forced to produce tens of thousands of documents every month.
The September batch covers a range of information, including some interesting correspondence between FDA and Pfizer as the trial data was purportedly being validated by FDA:
This production also included a few additional Case Report Forms (CRFs) which, despite their small number, included concerning adverse events:
A 49-year-old male was hospitalized with a myocardial infarction one week after receiving his first dose. His only reported health issue prior to that was seasonal allergies. The event was attributed to "undiagnosed obstructive CAD [coronary artery disease]." The report then listed coronary artery disease as a separate adverse event and nonsensically attributed it to "CAD." This individual got his second dose five months later and the reason for the delay was "fever or acute illness."
A 66-year-old female was hospitalized with a pulmonary embolism two months after her second dose. She had a health history that included migraines, seasonal allergies, hepatitis B, and mitral valve prolapse (a non-serious heart condition). The cause of the adverse event was listed as "HRT [hormone replacement therapy] and prolonged immobilization."
You can view the entire production here. ICAN will continue to update you as more files are delivered from the FDA. In the meantime, see the links below to catch up on some of ICAN's other updates on the Pfizer documents, and click here to support our efforts.